A NEW WAY TO GIVE BACK
TO YOUR COMMUNITY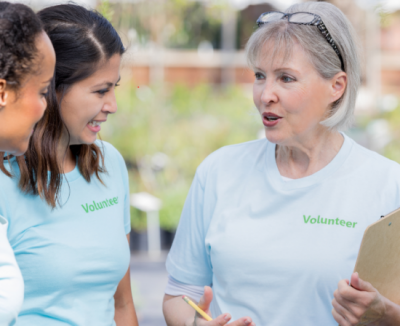 About the Englewood Rotary Community Volunteer Corps
The Englewood Rotary Community Volunteer Corps is a project of the Rotary Club of Englewood that provides opportunities for those living and working in Englewood to serve the community by volunteering.
Rotary community volunteers work in partnership with the Rotary Club of Englewood to improve our city on a variety of projects. From cleaning up a local beach to helping serve meals to the needy, we offer a wide range of ways you can help.
Membership in the Volunteer Corps is free and open to any adult who is interested in working on volunteer projects. Members of the Volunteer Corps share the Rotary Club's commitment to serving the community, but don't have to join the Rotary Club of Englewood in order to participate.
There is no time commitment
Once you have joined the Volunteer Corps, you will be notified of local volunteer -opportunities and you can decide whether you want to participate or not.
The Volunteer Corps is flexible and offers opportunities for people to connect with and contribute to their community in new ways – at no cost and at times convenient for their schedules.
By joining you can make an impact in our community.
Participation is easy
To participate, you must be at least 18 and either live or work in Englewood.
Please click here to send an email with the following information
Name

Email address

Phone number
Your name will be added to our volunteers list. When volunteer opportunities come up during the year, you will be notified of how and when you can participate, via email. It's that simple!
For questions, please contact
Rotary Club of Englewood
941-307-0939